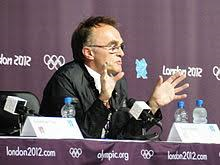 Friday 27 July 2012 – and the opening ceremony of the 2012 Summer Olympics changed it all. Overnight, we became passionate and united. We had a purpose. We shifted from knowing we'd fail, into believing we really could showcase the best of who we were to the world.
And yet, only seven weeks before, apathy and cynicism reigned. Doomed to failure, the reports were of major challenges in infrastructure, with security and operations already showing poor planning and incompetence. We were busy writing our time off before we even got started.
Friday 29 March 2019 – the date of the opening ceremony of Brexit, and it's much more serious this time.
So, what do we want that date to represent? It's unrealistic not to be deeply concerned over the possible repercussions that are being muted. But given that the date will herald the start of a new era, how can we shift this current malaise? Is it even reasonable to expect thousands of business owners to shift their current mindset in the run up to 30 March and beyond?
2019 is a year that will define us for generations to come. And for the sake of our children and their children beyond them, we have a duty to think positively about the future and act now to make this decision a success. It is our choice.
Ok, so this time we don't have Danny Boyle. So in his absence we need is a grass roots movement of UK business leaders and other key influencers to step forward. We need to hear them speak out and build belief. We want to hear their voices and understand their visions (and yes, the concerns they have too) so we can contribute, making the best of this situation. We need to see where the opportunities lie, and above all move on from the current stagnation.
Friday 6 February 2019 - seven weeks out, and again we find ourselves facing serious challenges. Perhaps it's now that we need to start building that same positive momentum of seven years ago. Maybe it's time to engage in some positive 'call to action' messaging about the benefits within our control for UK Plc post Brexit? We need a collective purpose which defines us in this new world and we need to find new ways of seeking out opportunities for action in our workplaces.
What would Danny Boyle say? I can't help but think it would be something along the lines of 'let's get out there and do more to support UK Plc in our new world'.
unknown

x

500
More posts by Karen Brice
Recent posts from Politics and the Economy